Bernard Deyriès & Jean Chalopin
[ Presentation ] [ Script ] [ Bernard Deyriès and Jean Chalopin ]

[ Staff ] [ Dubbing ] [ Haïm Saban, Shuki Lévy and Noam Kaniel ]

[ Scott O'Dell: The King's fifth ] [ Celluloids ] [ Conan ]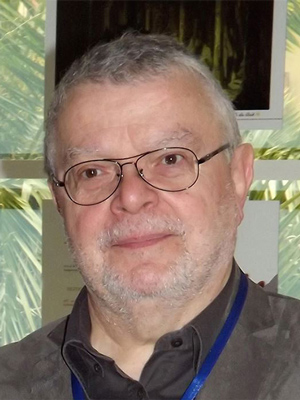 In the 70s
Bernard Deyriès
teaches in a school of commercial art in Tours where he manages a small animation section. He also mets in Tour
Jean Chalopin
who produce short cartoons, mostly for advertising. When Chalopin decides to go to
Japan
to produce TV shows from his company,
DIC
, Bernard Deyriès and a small group of French artists follow him.
In 1981,
Ulysses 31
is the first co-production with the Japanese. They work in Japan for several years for
DIC
and their series get a global success:
Inspector Gadget
,
The Littles
,
Rainbow Brite
,
The Popples
, etc. In 1987,
DIC Enterprise
is sold to a U.S. company and Jean Chalopin returns to France.
After his return from Japan, Bernard Deyriès has the opportunity to run his own studio,
Story
, who is responsible for the pre-production of French series. He still works with Jean Chalopin:
Sophie and Virginia
and
The Twins of Destiny
. But Bernard Deyriès also works on other projects: Gargantua, Cupido, The Pastagums, Bamboo & Co., etc. Among its recent achievements,
Sophie's Misfortunes
(
Les malheurs de Sophie
in French) got had a great succes in France and the series has even been aired in Japan. He has also produced other adaptations of stories written by the Comtesse de Segur:
Un bon petit diable
(in French). Finally, a sequel to the Mysterious Cities of Gold series is mentioned and Bernard Deyriès should be the director with a part of the original team ...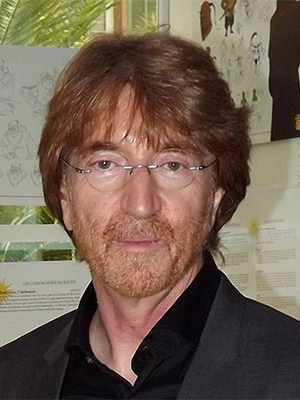 Jean Chalopin
started in animation during the '70s by procuding institutional or commercial cartoons. At that time, French production is almost nonexistent. He establishes a studio in Tours, then in Boulogne:
DIC
, but it's hard to find enough qualified staff to produce important series. So he decides to go to
Japan
to produce series for television faster and at lower cost.
DIC
becomes
the largest producer of European and American cartoons
. Later, Jean Chalopin decides to separate from his company
DIC which is sold to an American group
. He returns to France and creates
C&D
, which produces series in Europe:
The Twins of Destiny
,
T. Rex
,
Conan: The Adventurer
... However, competition is becoming tougher, affecting the quality of the production, and C&D is eventually sold to the company
Saban/Fox
in 1996.
Today, John Chalopin has little relations with the producers of
DIC Enterprise
(acquired by Disney). However, he still took part in the adaptation of the film
Inspector Gadget
, and
he wrote 52 episodes for the new animated series Gadget and the Gadgetinis
produced for
Fox/DIC
. He also wrote a new series entitled
Cyrano 2022
and
a draft of script for the Mysterious Cities of Gold sequel
that he hopes to be produced in the coming years.
See this interview with Bernard Deyriès in
2000
, as well as interviews with John Chalopin, dating from
2002
and
2003
.
[ Next ]
[ Presentation ] [ Script ] [ Bernard Deyriès and Jean Chalopin ]

[ Staff ] [ Dubbing ] [ Haïm Saban, Shuki Lévy and Noam Kaniel ]

[ Scott O'Dell: The King's fifth ] [ Celluloids ] [ Conan ]
Page updated on 11/19/2022, 1:51 pm